Shyam Saran Negi is the first person to cast a ballot when India held its first general election in the year 1951 after gaining independence from British rule. Shyam Saran Negi has voted in every election ever since then.
Profile Summary
Name
Shyam Saran Negi
Age
1 July 1917 (105 years)
Nationality
Indian
Gender
Male
Occupation
Teacher
Death
5 November 2022 (aged 105)

at Kalpa, Kinnaur, India

Popularly known as
First Voter of India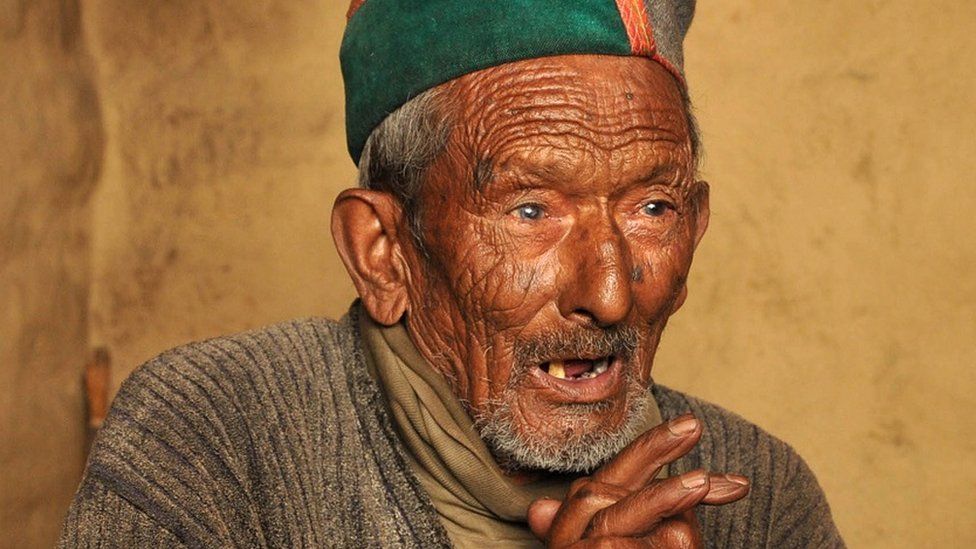 Early Life
Shyam Saran Negi was born on 1 July 1917 in Kalpa, Kinnaur, Bushahr State, British Raj which is the present-day Himachal Pradesh in India.
Shyam started his education at the age of 10, he studied at a public school in Kalpa before moving to Rampur to continue his education.
He studied at Himachal Pradesh University Panjab University
National School of Drama and ended up as a teacher in India.
Shyam is of the Hindu Rajput Family, and he noted as the son of Narayan Das.
Marital Life
Shyam was married to Hira Mani who died at the age of 78 in the year 2014, leaving behind 3 sons and 5 daughters of which the eldest son died ibn the year 2002.
What was Shyam Saran Negi popularly known for?
First voter of Independent India
Electoral Achievements
In the year 2010, the Chief Election Commissioner of India, Navin Chawla, visited Negi's village to honour him as part of the Election Commission's diamond jubilee celebrations.
In 2014, Google India produced a public service announcement in which Negi told of his participation in independent India's first election, and reminded viewers of the importance of voting
Syham Saran Negi's Death
The first voter of Independent India – Shyam Saran Negi – passed away at the age of 106 at his residence at Kalpa in Kinnaur district of Himachal Pradesh on November 5. On November 2, Negi had exercised his right to vote for the 34th time by using the postal ballot for the first time for the assembly elections of state for which voting would be held on November 12. In his life, Negi had never missed a chance to vote.